Welcome to The Crazy Doll Lady's Kids Site!!
Sharing our adventures with you as we live our lives .. .. ..
We are 12 kids, and 1 aunt living together at this time with Nana & her 12 kids in one little house .. makes for lots of fun days and sleepless nights. And lots of accessories to play with.
zzzzzzzzzzzzzz
Check out link below for
Our blog written to tell the stories
of the Bolton Kids now ..
and our traveling friends
that come to visit us.
Come and read about
our adventures in life.
zzzzzzzzzzzzzz
Click link below:
Our photo albums and stories
of the adventures in our lives,
and the fun we have with
our traveling friends.
zzzzzzzzzzzzzz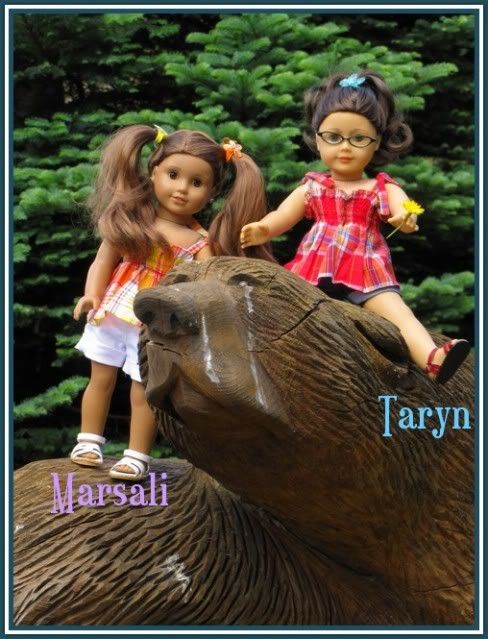 Hello .. I am Marsali and I am Taryn, we will keep you updated on the personal stuff .. and I am Lynsy (below) the Computer/Website Editor Extraordinaire!!
Check out the link for our online store:
Homemade & wholesale creations for
18" Dolls & the children in their lives!!

Polar Creations - Dat-Nana's World!!